About Us

Group Leaders


We're very proud of our excellent team of dedicated professionals who work for Faust. They bring a wealth of experience to each workshop benefiting all involved.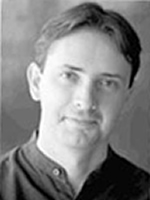 Matthew Gregory - Director of Faust and Group Leader
Matthew founded Faust in 1999 and since then has brought many works to the stage, either as director or producer. His directing credits include Peter Pan which, having played in Hong Kong in 2005 and went on to tour Asia; the sell-out hit Oliver!; The Lion, the Witch and the Wardrobe; Marvin the Monkey Drummer and the Pot of Truth; Imperfect Speakers; The Sword in the Stone; Charlie and the Chocolate Factory; Der Struwwelpeter, The Royal Hunt of the Sun, Tall Iced Low Fat Mocha Frappuccino, No Whip!, Doctor Faustus, Saturday Night Live!, Lord of the Flies and The Crucible - all for Faust International Youth Theatre. Matthew is executive producer of ABA Productions, an international theatrical production company dedicated to creating and promoting a wide variety of performance styles from around the world. Recent shows include Clockwork Orange, The Woman in Black and an extensive collection of children's shows including The Gruffalo, We're Going on a Bear Hunt and Private Peaceful.

Matthew has a PGCE in Drama received from Cambridge University, UK.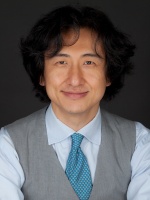 Keon Lee – General Manager and Group Leader
Keon attended Beacon Hill School and Shatin College right here in Hong Kong and studied Drama and English Literature at Royal Holloway in the UK as well as at the University of Hong Kong. During the past decade he has written, directed and performed in a variety of plays and short films. His playwriting and directing credits include theatrical versions of Alice in Wonderland, Pinocchio, Journey to the West, Anansi the Storyteller, original stories such as Rosaline, Beautiful and Beastly, the Kip Marlowe Detective Series, Modern Teenage Fables and many more for Faust. Other theatre and drama highlights include performing the lead role of David Henry Hwang in the Asian Premiere of Yellow Face, directing the opening event for the Hong Kong Literary Festival 2009 and leading workshops on creative writing and directing for the University of Hong Kong.

Keon has a BA in English Literature & Comparative Literature, an MPhil in English Literature and a PGDE in English from the University of Hong Kong.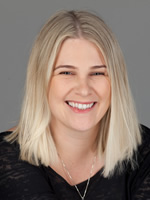 Sarah Dyson - Senior Programme Co-ordinator and Group Leader
Sarah grew up in the UK and studied Community and Applied Theatre at Birmingham School of Acting. Before moving to Hong Kong she worked closely with Theatres and Youth Theatre Organisations in the UK specialising in Outreach and Education. Sarah has worked in Hong Kong for over three years writing for and directing children from the ages of 3 to 18 in productions for schools, festivals and performance examinations. She has assisted and produced many original theatre productions for children and young adults. Since joining the Faust team three years ago Sarah has directed multiple shows for the Faust Festival and produced Group Stage's productions of Romeo and Juliet and The Government Inspector, as well as delivering many workshops and schools programmes across Hong Kong.

Sarah has a degree in Community and Applied Theatre from Birmingham School of Acting, UK.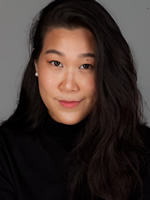 Clara Kim – Group Leader
Clara has always been involved with the arts. Whilst finishing off her secondary education in Tokyo she had the honour of working for Tokyo International Players, working on costume and set design for adult and children productions. During university, Clara was the Music and Artistic Director of the vocal group and helped to organise several performances. Clara has been working in the early childhood educational industry in Hong Kong soon after her graduation, and has returned Faust at a full time capacity. Clara hopes to share her creative energy with the students of Faust and is looking forward to another wonderful season at Faust!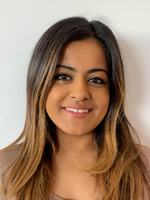 Alisha Budhrani – Group Leader
Alisha has always been a passionate performer and entertainer. Born & raised in Hong Kong, Alisha grew up with a strong dance & acting background and loved performing all around Hong Kong. Always involved in drama events, she has directed, led and participated in many shows. She is best known for her works in international girl group Blush, with whom she signed a record deal and worked as an artist with the producer Quincy Jones.

She's now back joining her Faust family to share her professional and personal experiences to educate and encourage the future generations at Faust!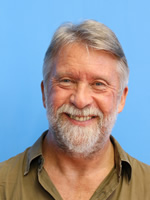 Andy Burt – Group Leader
Andy Burt has taught drama and theatre arts at international secondary schools in Hong Kong and Europe, and has taken his students to perform in China, Australia, Thailand, India, Malaysia, Taiwan, and Indonesia. He has many years of theatre experience as actor, director, conductor, composer and arranger, accompanist, playwright, translator, lighting designer, workshop leader and stage manager. An honours graduate from London University, he worked as a pianist at the Laban Centre School of Dance in London. Andy joined Faust in 2003.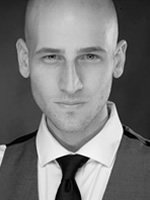 Ben Margalith – Group Leader
Ben is an experienced English and Drama teacher for children of all ages. He is currently in his fourth year in Hong Kong and is loving every minute of it. For years, he has taught children in Kindergarten, Primary, Secondary, and those with special needs. While in Hong Kong, he worked in schools throughout Hong Kong, Macau, and Guangzhou across all band levels. Ben has been performing shows with and for children since receiving his Master of Arts in Acting from the University of Essex. He has also spent time teaching Shakespeare with the London Shakespeare Workout to underprivileged children living in the UK. Ben is excited to begin his first season with Faust and meet the talent international youngsters.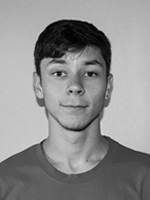 Daniel Barwell – Group Leader
Daniel began working at Faust last year after he graduated from The University of Staffordshire. He was born in the UK but spent most of his life growing up in Hong Kong. Daniel joined Faust at the age of 9 years old and performed in Peter Pan as Michael Darling in his first performance. He is a very enthusiastic, imaginative and creative person with a strong passion for drama. He has performed in many plays such as Pinocchio, The Happy Prince, Around the World in 80 Days and Lord Of The Flies. Daniel is excited to dive into the term and explore the magic of theatre!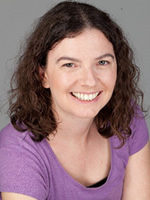 Emma O'Rourke – Group Leader
Emma O'Rourke has loved being involved in theatre since she was 5 years old. She spent her childhood on the stage acting in many school productions and finally went on to graduate from Charles Sturt University in Australia with a BA: Acting for Screen and Stage. After completing her degree she travelled to Italy and joined a touring theatre company where she performed Educational English Shows and ran drama workshops for school aged students throughout the whole country.

Since moving to Hong Kong in 2009 she has been in a number of stage productions, TV commercials and can even be spotted in a couple of local movies. She has worked as a group leader for Faust for the last 6 years and also performs in the T.I.E Poetry Show Splat. Emma loves teaching students about theatre and helping them to discover their inner confident selves.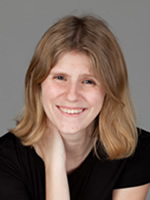 Esme Anderson – Group Leader
Esme is a passionate teacher with experience teaching younger aged students in Hong Kong for the past 5 years, recently teaching at Woodlands Montessori Academy as a playgroup teacher. She grew up in Hong Kong and graduated from South Island School. She is also a former Faust member and leader and has performed, directed, taught and assisted in Faust programmes for many years. She is currently studying a Bachelor's degree at HKU in education and English teaching, with a minor in social work. Theatre highlights include being Assistant Stage Manager for The Wind in the Willows, performing the role of Mary in The Crucible, Bob Cratchit in A Christmas Carol and numerous Faust Festival shows. She looks forward to leading students back at Faust during this current term.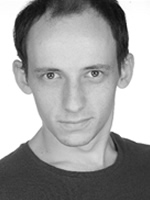 Hamish Campbell – Group Leader
Hamish has grown up in Hong Kong, and been performing on the stage since the age of 8. He has worked as an actor, director, coach, fighting choreographer, as well as Group Leader for many organisations including Faust, HK Players, Shakespeare4All and many more over the last 8 years. Hamish is thrilled and excited to work with new students and create new productions in the coming year.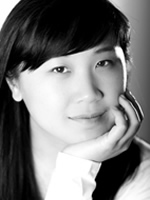 Jenny Fong– Group Leader
Jenn Fong has been a professional drama teacher for the last 10 years. Since graduating from McMaster University, she has had the privilege to work with community groups to establish and promote spoken word poetry. In Hong Kong, she's collaborated with local schools and NGOs like YWCA to develop and enhance their drama curriculums with children and teenagers.

Jenny is passionate about creative arts and its importance in everyday life. Today she's studying a Master's in behavioural health at HKU with a focus in Drama Therapy.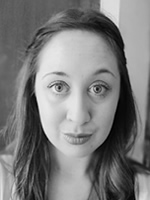 Kate Mulligan – Group Leader
Kate is extremely passionate about theatre and teaching drama. She graduated from National University of Ireland Galway with a Masters in Drama and Theatre Studies in 2012. She has been performing since a very young age and loves to share her passion with children. Since graduating she has been working in Hong Kong, directing children from the age of 4-19 in productions for festivals, schools and performance examinations.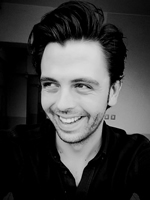 Marek Steenkamp – Group Leader
Marek was born in South Africa and grew up in Belgium, Russia and after returning to South Africa for a few years made the move to Hong Kong. He has his MA Drama and 7 years of experience. Before coming to Hong Kong, Marek worked as a drama instructor at universities in South Africa and South Korea. Additionally he has trained as a BTEC instructor and as a drama facilitator.

In the last 4 years, Marek has worked at over 60 schools in Hong Kong as a drama instructor, director or choreographer; he has prepared schools for drama festivals and musical productions. He has also written screenplays, made 3 feature films, directed numerous community and professional productions in Hong Kong and he is looking to strengthen the performance arts scene in Hong Kong.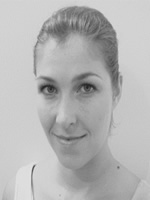 Meike Behrmann – Group Leader
Meike graduated from the Performing Arts School in Berlin, Germany. Since she has been continuously working as a dancer singer and actress in Germany, Italy, The Netherlands, UK, Greece, India and Hong Kong. Meike's performance experience includes Rocky Horror Show (Usherette, Dance Captain), Jack and the Beanstalk (Harp), Beauty and Beast (Sister), Cinderella (Stepmother), Romeo and Juliet (Lady Capulet).Since arriving in Hong Kong in 2009, Meike has been teaching Dance and Drama to children and adults all over Hong Kong. She can also frequently be seen on TVB and in several TV ads and commercials. Meike loves teaching children and is excited about working with Faust in the coming season.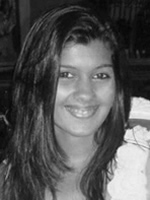 Pooja Shah – Group Leader
Born and raised in Mumbai, India, Pooja's love for drama comes from the big family gatherings over Bollywood movies, Indian weddings and food. Pooja holds a Masters degree in Information Technology but her love for being with children motivated her to become a Montessori teacher. Pooja currently works at Woodland Montessori Academy as a teacher and supplies at the ESF English clubs. This is her second year with Faust and she looks forward to the creative enthralling workshops that Faust holds for its young actors.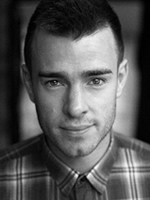 Warren Butcher – Group Leader
Warren Butcher is an experienced drama teacher and actor who has experienced with a variety of schools in and around London for different age groups. Recently he was the Lead Drama Teacher for St Paul's Academy in South-East London, directing and overseeing GCSE performances and coaching teenage students for National Youth Theatre auditions. He was the Lead Workshop Facilitator for Little Fish Theatre Company where he directed plays and led workshops that tackle various social issues for teenagers. He has also led programmes for organisations such as The Challenge in the Lake District, mentoring teenage students on personal and team development and with the company Perform in London, preparing dance and drama classes for primary school children.