Programmes

Trial Workshops


Come and experience the fun of our drama programmes with a free trial workshop for your child! Our free trial workshops give a flavour of our workshops and share with the children some of the activities we do in our workshops.



TRIAL WORKSHOPS FOR SEASON 19 TERM 2

Free Trial Workshops are now open for newcomers (ages 3 to 16) to join in! We have two dates: Sunday November 19th at Discovery Bay International School and Saturday December 9th at the Faust Studio in Sheung Wan for different age groups. Children with or without drama experience are welcome to join in the fun! To book a place, please fill in an online form here for Discovery Bay or here for Sheung Wan. If you have any questions, simply contact us at info@faustworld.com or call us at 2547 9114.

See below for our schedule for both Sunday November 19th in Discovery Bay and December 9th in Sheung Wan.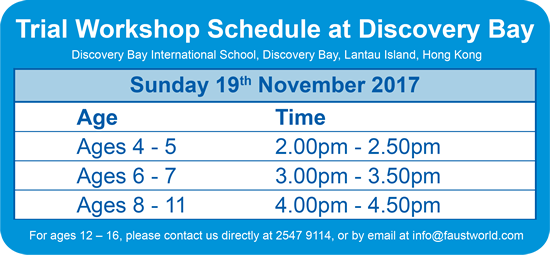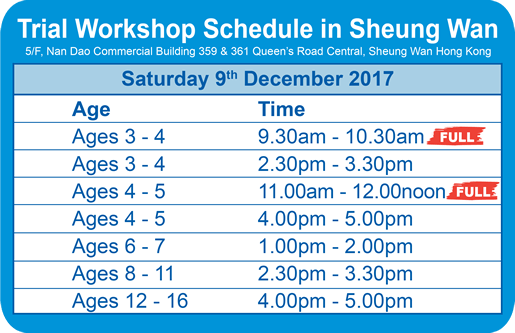 We do not offer standalone trial workshops once the term has begun. If you are interested in joining us for term 2 starting in January 2018, please contact us at 2547 9114 or email info@faustworld.com and our team can advise which group would be best for your child.