About Us

Assistant Leaders


We're very proud of our excellent team of dedicated professionals who work for Faust. They bring a wealth of experience to each workshop benefiting all involved.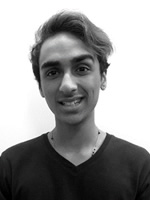 Satish Kandal – Assistant Leader
Satish was born and raised in Hong Kong and graduated from Delia group of schools with an honour in Drama. From a young age, Satish has been captivated by drama. His favourite is Broadway's West Side Story. He says that it shows a blend of culture and attitude, which is very important in Drama. Satish always wanted to be involved in Drama, but he also had the passion to teach that lead him to become an assistant leader at Faust.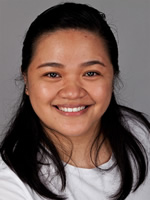 Agnes Sarreal Masa – Assistant Leader
Agnes has been passionate about Music and the Performing Arts. Agnes earned her degree in Theatre Arts and Media Education at Assumption College in the Philippines. Before moving to Hong Kong, she has been part for various theatre companies as an actor for both children and adult productions and musicals. In her spare time, she plays the Trumpet and basic guitar, record songs, and hike mountains. Agnes could not be more excited to be part of Faust International Youth Theatre and working with our fantastic performers.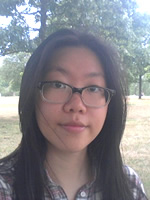 Yvonne Kwok – Assistant Leader
Yvonne is a creative professional and has always been passionate about theatre arts. After returning from the UK, she started her career as a playwright and made her first production, Balloon Ride, in 2014. She then joined Faust International Youth Theatre in 2015 and has been leading workshops and helping out in Faust Festivals. Besides her theatre works, her professional experience includes strategic planning and campaign execution, where she designs programmes for children and public engagement.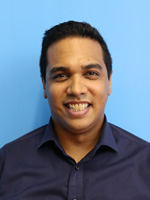 Alex Beattie – Assistant Leader
Alex is an ex West Island School student who was born and raised in Hong Kong. During his time at WIS he was always heavily involved in the Performing Arts taking lead roles in school plays as well as studying Drama for GCSE's and AS levels. He has performed in acts such as Grease, Macbeth & Return to the Forbidden Planet.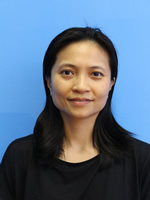 Prisca Lo – Assistant Leader
Prisca is an enthusiastic playbacker who is devoted to pursue drama in many of its wonderful forms. She believes drama is magical and has the power to change lives. With a strong interest to engage with different individuals, she has completed Bachelors degree in Psychology and has completed a Masters in Hong Kong. She has a decade of experience working in the social service and educational settings. Prisca loves to explore movement and mindfulness practices and hopes to share her joyful energy in Faust!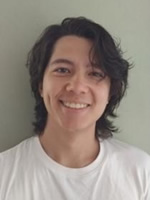 Adam Buttrill
Acting with Faust has always been an integral part of Adam's time growing up in Hong Kong. Starting in 2005 with Faust's production of Peter Pan, Adam grew to love expressing himself onstage and sharing his passion for storytelling, taking on larger and more serious roles with Group Stage in productions such as The Crucible (2010) and Equus (2011). Coming back to Faust this season, Adam is excited to give back to the theatre company that gave and taught him so much by combining his experience teaching in classrooms with his honed skills as a performer.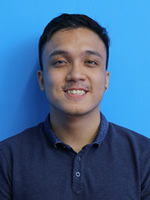 Leon Miguel Ignacio Urmeneta – Assistant Leader
Miguel was born and raised in Hong Kong, to two Filipino parents, one an interior designer and the other, an architect. But the only one of five kids to not inherit their visual artistry. Instead he has spent the last two years pursuing a more performance-centric career. To further along his interests as an actor, he has taken workshops with and become part of the HKTA Family for the last two years(Hong Kong Theatre Association), started working with Harbour Secrets (a murder mystery dinner company), performed in his first professional play ('The Pride' with Aurora Theatre) and more recently began teaching with Faust as well as helping out with tech for their recent 'Faust Stage' group production (Brainstorm). He also helped assistant direct 'Guided by the Stars' with Faust group W in the Season 20 Faust Festival.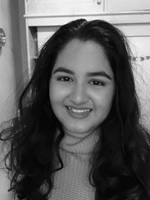 Tasneem Taher Muchhala – Assistant Leader
Tasneem is an enthusiastic person when it comes to drama. Having completed her high school studies at Island School she always tried to get involved with as many theatre-related activities as possible, including both theatre courses and extra-curricular activities. In the past, she has both acted in and led a few plays of her own. Besides drama, she enjoys fashion, business and above all teaching young students! Tasneem just started working at Faust, and is excited to reclaim her passion for drama and motivate children to find their passion as well.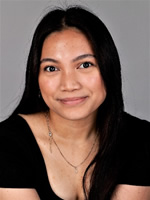 Lauren Nellas – Assistant Leader
Lauren is currently a university student at Hong Kong Adventist College studying Psychology. She is very passionate about the Performing Arts and is always eager to share her passion with the youth. She joined Faust in 2018 and has been helping out with workshops, Faust Festivals and other productions since. She is a very creative and dedicated person. She enjoys the company of children and she loves having a great time with them.


Liam McEwan – Assistant Leader
Liam was born in Scotland and moved to Hong Kong at a young age. He is in his final year of high school in Sha Tin College while taking a BTEC in musical theatre at the HKAPA. From his time in high school, he has grown to have a love and passion for all forms of theatre and a deep appreciation for it as an art form. For two consecutive years now, Liam has assisted in drama classes and school productions teaching in Po Leung Kuk school and he has recently joined Faust.