About Us

Assistant Leaders


We're very proud of our excellent team of dedicated professionals who work for Faust. They bring a wealth of experience to each workshop benefiting all involved.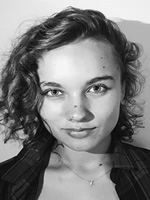 Lizzy Marland – Assistant Leader
Lizzy has had a passion for theatre her whole life and has been involved with Faust from the age of 10. She has lived in Hong Kong for 11 years and recently graduated from the Canadian International School of Hong Kong. Though most of her onstage experience has been in Faust productions, such as A Midsummer's Night's Dream and Peter Pan, she has also been in numerous musical productions, including Annie and Legally Blonde. She has been working at Faust assisting in classes since the age of 16. She is looking forward to becoming even more heavily involved with Faust this coming season and working with the Faust team and helping students develop into the best and most confident performers they can be!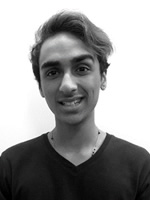 Satish Kandal – Assistant Leader
Satish was born and raised in Hong Kong and graduated from Delia group of schools with an honour in Drama. From a young age, Satish has been captivated by drama. His favourite is Broadway's West Side Story. He says that it shows a blend of culture and attitude, which is very important in Drama. Satish always wanted to be involved in Drama, but he also had the passion to teach that lead him to become an assistant leader at Faust.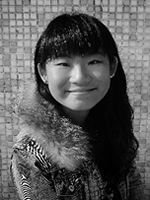 Olga Chung – Assistant Leader
Olga Chung has been wandering between theatres since she was young. Born and raised in Hong Kong, she has performed in various drama and musical productions. She has been working as performer in Ocean Park Hong Kong and Hong Kong Disneyland. Not constraining herself only in the theatres, Olga is also a singer/songwriter and teaching is one of her favourite things to do besides acting and singing. She enjoys engaging students into the theatre productions and is looking forward to meeting the students at Faust!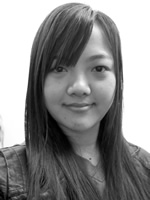 Arlin Rai – Assistant Leader
Arlin is currently studying Linguistics and English Education in HKU. Born and raised partly in Hong Kong and Nepal, she can speak 5 languages. She has participated in drama productions all through her secondary school life, either in directing or working for the set and props team. She has also taught and performed dances in voluntary performances and during cultural festivals. She enjoys teaching children and working with the creative process they bring to the activities.This is her fourth year with Faust and she looks forward to another exciting year with them.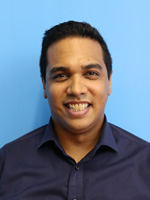 Alex Beattie – Assistant Leader
Alex is an ex West Island School student who was born and raised in Hong Kong. During his time at WIS he was always heavily involved in the Performing Arts taking lead roles in school plays as well as studying Drama for GCSE's and AS levels. He has performed in acts such as Grease, Macbeth & Return to the Forbidden Planet.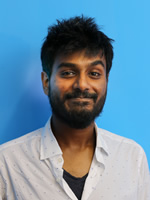 Nikhil Sridhir – Assistant Leader
Nikhil is a theatre lover with experience onstage in Hong Kong with companies Shakespeare in the Port and Aurora Theatre as well as the Philadelphia-based troupe The Drexel Players. He was born in Bangalore, works in Hong Kong as a tutor, and is currently pursuing a BFA in Painting at Savannah College of Art and Design. Nikhil has worked with Faust International Youth Theatre in the past as assistant leader and production assistant during the 2014 Faust Festival, 2014 Summer Program and 2014-2015 season. He looks forward to working with students in the upcoming terms to help them discover their innate creativity.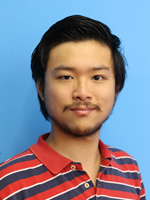 Cyril Ma – Assistant Leader
Cyril grew up exactly where the Faust studios are now at Beacon Hill and KGV. Always seeing their adverts around him but never managing to join as a student, he instead joined the team in 2017 as an Assistant Leader. He recently graduated in July with a degree in Music and Drama from the University of Birmingham (UK) and has also studied directing and musical theatre performance at Loyola University, New Orleans (USA).

Cyril works in all parts of Theatre from being a director, to an actor, stage management and teacher. He has just come back from a month working as a venue technician at the Edinburgh Fringe Festival and is excited to get back into teaching!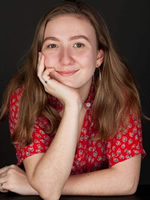 Samantha Brooks – Assistant Leader
Sam was born in Hong Kong and has lived here all her life. She graduated from South Island School in May 2019, where she thoroughly enjoyed her IB theatre course. Sam has been in multiple plays, both with Faust, school and other organisations, and her favourite so far has been Brainstorm (2019) with Stage Group. She is now taking a gap year in order to gain more experience in the world of theatre. This will be Sam's third year teaching at Faust, and she is really excited to share her enthusiasm and passion for drama with younger students.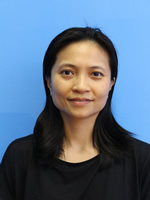 Prisca Lo – Assistant Leader
Prisca is an enthusiastic playbacker who is devoted to pursue drama in many of its wonderful forms. She believes drama is magical and has the power to change lives. With a strong interest to engage with different individuals, she has completed Bachelors degree in Psychology and has completed a Masters in Hong Kong. She has a decade of experience working in the social service and educational settings. Prisca loves to explore movement and mindfulness practices and hopes to share her joyful energy in Faust!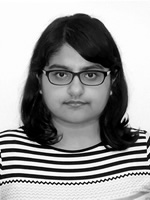 Meg Thandani – Assistant Leader
Born and raised in Hong Kong, Meg completed her secondary education in Hong Kong at KGV School including classes from BTEC Performing Arts. Meg enjoys performing arts and drama because she it is a collaborative experience. She loves to work with children and help them develop their team building skills by working together and making sure everyone has a voice. She is currently a part of a non profit theatre company called Humane Theatre that develops original devised work about animal rights and aims to perform their shows for schools, universities and public spaces.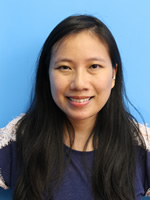 Crystal Shum – Assistant Leader
Crystal is a drama enthusiast who loves working with children. She believes drama is a way to help children engage with their peers and learn more about themselves in the process. Crystal has acted professionally across stage, feature films, web series, and television productions for ViuTV, M21, HKU Blackbox Theatre and etc. She is also a screenwriter and playwright, collaborating with various productions such as M21 in exploring the human condition with a unique and creative narrative.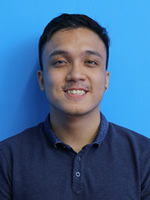 Leon Miguel Ignacio Urmeneta – Assistant Leader
Miguel was born and raised in Hong Kong, to two Filipino parents, one an interior designer and the other, an architect. But the only one of five kids to not inherit their visual artistry. Instead he has spent the last two years pursuing a more performance-centric career. To further along his interests as an actor, he has taken workshops with and become part of the HKTA Family for the last two years(Hong Kong Theatre Association), started working with Harbour Secrets (a murder mystery dinner company), performed in his first professional play ('The Pride' with Aurora Theatre) and more recently began teaching with Faust as well as helping out with tech for their recent 'Faust Stage' group production (Brainstorm). He also helped assistant direct 'Guided by the Stars' with Faust group W in the Season 20 Faust Festival.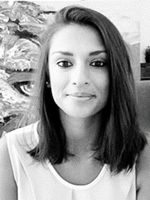 Natasha Jain – Assistant Leader
Natasha is a theatre fanatic who has been personally involved with stage productions for the last two years. She has been an Assistant Director for four plays with Teacup Productions, acted in Youth Arts Foundation's 'Pull Back the Curtain' annual show, and played several characters in the inaugural production of Midsummer Night's Dream with the Hong Kong Shakespeare Performance Association. Natasha works with numerous companies, teaching drama and hosting storytelling workshops. She also works with private individuals to raise their confidence and self-esteem using drama techniques.

Natasha is from London and has been living in Hong Kong for the last two years. She studied Theatre at A levels and has been involved with a number of amateur dramatic productions since then. She has previously acted as an extra in a variety of television shows, films and advertisements, and has written and produced her own short film which was hosted by BBC Blast. Natasha is really excited to be joining the Faust Family as she loves to work with young people and truly believes it is their imagination that creates the best theatre.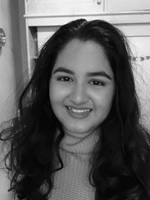 Tasneem Taher Muchhala – Assistant Leader
Tasneem is an enthusiastic person when it comes to drama. Having completed her high school studies at Island School she always tried to get involved with as many theatre-related activities as possible, including both theatre courses and extra-curricular activities. In the past, she has both acted in and led a few plays of her own. Besides drama, she enjoys fashion, business and above all teaching young students! Tasneem just started working at Faust, and is excited to reclaim her passion for drama and motivate children to find their passion as well.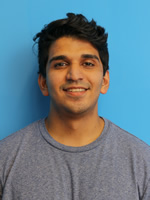 Rahul Khater – Assistant Leader
Rahul is a creative, organised and collaborative individual with a background in theatre. He possesses a strong passion for theatre having studied it in Middlesex University London. His passions specialise in acting, directing, set designing and costume designing. Previously he has worked worked with children from the age of 4 - 16. He has also worked at The Young Vic theatre in London as a member of their front of house team.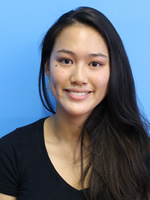 Talya Li – Assistant Leader
Talya has always been passionate about theatre. She is a graduate of The Hotchkiss School and expects to carry on her studies of Theatre and English Literature at Harvard College. Her theatre highlights include directing "Plaza Suite," as well as performing the roles of Posthumous in "Cymbeline" and Amanda Wingfield in "The Glass Menagerie." She is really excited about joining the Faust team and greatly looks forward to sharing her passion for theatre with the students!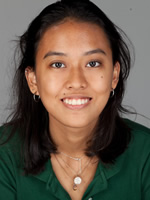 Shannen Buxani– Assistant Leader
Shannen is now at her third year with Faust. She has been involved with several class productions while in school. Her interest with drama stems from first working backstage at school performances, intrigued with the process and what it took to produce a great show. Now taking a break, giving her more time to also focus on other creative pursuits, she also teaches English on the side. Shannen loves to work with kids, showing enthusiasm, fun and patience, along with having a passion for drama. She is excited to return to Faust for another season!