About Us

Assistant Leaders


We're very proud of our excellent team of dedicated professionals who work for Faust. They bring a wealth of experience to each workshop benefiting all involved.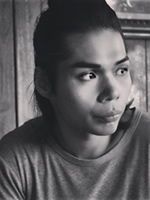 Brian Lau– Assistant Leader
Theatre is the place where Brian feels like home. Stepping into his 11th year of being a performer, apart from his active involvement with Shax Theatre Group in A Midsummer Night's Dream and The Two Gentlemen of Verona, Brian has also engaged in front and backstage productions in forms of drama, musical and physical theatre. As a prospective teacher studying Bachelors of Arts and Education in English Education at the University of Hong Kong, he intends to incorporate drama in his teaching by guiding young minds to think out of the box and unfurl their imaginations. With his belief of makeup as a tool to empower people by bringing one's character out, he also uses his talent in helping various stage productions with makeup and costume design.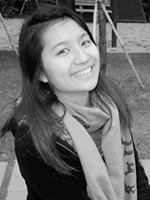 Jackeline Yu – Assistant Leader
Jackeline is an experience NET teacher teaching phonics, writing, grammar and speaking around Hong Kong. Her favourite part of the class is story time and playtime as she can read story books to children who are learning the language. Since very young, Jackeline enjoyed acting and visual arts. She has studied English Literature and Visual arts in her high school years and they were one of her favourite subjects as it most connected to her passion - imagination and creativity! With a combination of love for children and drama, she believes her passion can influence children at Faust!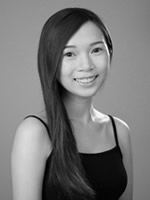 Jenny Yip – Assistant Leader
Jenny has always been passionate about theatre and performing arts. She has taken acting classes at HKAPA, and whilst at Stockholm University she studied communication in English and English literature. Upon graduation, she continues to receive acting training from experienced directors and actors. Jenny has been in a number of stage productions, school shows and TV commercials. She has also done voice-over work for Hayao Miyazaki's movies and worked as a performer at Hong Kong Disneyland. Jenny is currently working with Theatre groups specializing in marketing, outreach and theatre education. She is also a freelance actress.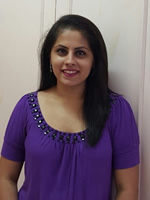 Kashish Gidwani – Assistant Leader
Kashish is a dance and drama enthusiast. She was born and raised in Mumbai, India, where she completed her degree in Bachelors of Commerce. She always participated in various dances and college theatre dramas, during her college years in India and won many inter college competitions. She has also taught dance to young children, in both western and Bollywood style of dancing. Kashish got married and came to Hong Kong 12 years ago. She is a very fun loving, sincere and an honest person who loves working with children and is looking forward to a great year with Faust again!


Nicola Anne Rutkowski– Assistant Leader
Nicola-Anne is 19 years old and after graduating high school, she has been working at Faust and was leader for many of our summer programmes. Nicola-Anne has been an active member of Faust since 2009 and has performed in many Faust productions including The Snowman, Roald Dahl's The BFG and Wind in the Willows. Nicola-Anne enjoys playing netball and field hockey. She also enjoys reading and creative writing.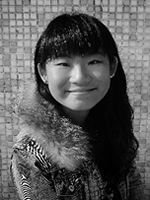 Olga Chung – Assistant Leader
Olga Chung has been wandering between theatres since she was young. Born and raised in Hong Kong, she has performed in various drama and musical productions. She has been working as performer in Ocean Park Hong Kong and Hong Kong Disneyland. Not constraining herself only in the theatres, Olga is also a singer/songwriter and teaching is one of her favourite things to do besides acting and singing. She enjoys engaging students into the theatre productions and is looking forward to meeting the students at Faust!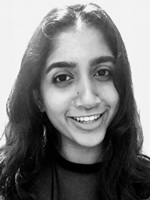 Parveen Kuser– Assistant Leader
Parveen is an enthusiastic individual who joined the Faust Team two years ago. She is currently pursuing her higher education at Lingnan University, studying Bachelors of Arts in Contemporary English Studies. For the past few months, she has been employed as a NET teacher, teaching both phonics and playgroups. She has also volunteers as an assistant to help guide teens to complete their project for a Campaign. Her experience in teaching and her passion towards the field of drama, dance and visual arts has helped her fit right in at Faust. She hopes to share her expertise to the best of her abilities and looks forward to teaching the young members at Faust!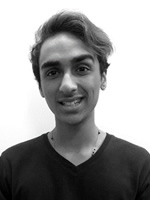 Satish Kandal – Assistant Leader
Satish is currently studying professional communications at City University. He was born and raised in Hong Kong and started to work for Faust about 4 years ago. Satish graduated from Delia group of schools with an honour in Drama. From a young age, Satish has been captivated by drama. His favourite is Broadway's West Side Story. He says that it shows a blend of culture and attitude, which is very important in drama. Satish always wanted to be involved in drama, but he also had the passion to teach that lead him to become an assistant leader at Faust.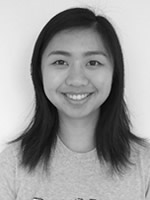 Stephanie Lau– Assistant Leader
Since a young age, Stephanie has possessed a creative spirit. Born in Canada and raised in Hong Kong, she has been involved in many drama productions since high school, such as The King and I, Othello, and Les Belles-Soeurs. In addition to acting on stage, she has tried her hand at scriptwriting and designing costumes for productions. Since moving abroad for university, Stephanie has experimented with the world of improvisational theatre. She has now completed her Bachelor of Arts degree in Linguistics and is excited to share her passion for theatre with the aspiring actors at Faust.