Programmes

Term Time Drama




Season 20 Term 2 Drama Workshops are now open for registration! Workshops begin from January 7th onwards.

Join us this term and be part of our 20th anniversary season of dramatic adventures!




ABOUT OUR TERM TIME DRAMA PROGRAMME

Faust aims to provide a fun-filled learning environment for children aged 3 through to 18 to develop greater self-confidence, teamwork and drama skills. With our qualified and experienced leaders, unrivalled resources, great facilities and over 18 years of experience we offer the best of drama and theatrical education.

Faust's workshops provide insight into the world of theatre and enables members to explore drama in its wider social and cultural context. Through fun and laughter, we offer a colourful approach to learning, igniting imagination and encouraging students to surpass expectations. Our team-building focused workshops aims to gently boost your child's confidence and help them thrive in an English speaking, group environment.

At Faust, we believe the process is just as important as the performance, which means your child has the opportunity to flourish within every moment of our workshops. We also offer performance opportunities for our members on a wide range of youth theatre productions in Hong Kong.



TERM DATES

Each season consists of three terms. The first term starts in September (10 workshops), the second in January (10 workshops) and the third in April (9 workshops with a performance at The Faust Festival for ages 4 to 16, 8 workshops and a performance for Stage Group, 9 workshops and a theatre visit for Tots Group members). Start dates are listed in the term schedule which is always emailed to our members.




EXAMPLE WORKSHOP CONTENT

Each term parents are sent a term schedule with key dates and information outlining what their child will be doing. For more details about our workshop content click on the links below to get a sample of what our term schedules have previously included.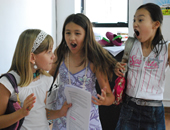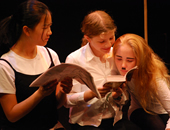 OUR WORKSHOPS IN ACTION

Below are some videos of our Faust members in action during their workshops.