About Us

Group Leaders


We're very proud of our excellent team of dedicated professionals who work for Faust. They bring a wealth of experience to each workshop benefiting all involved.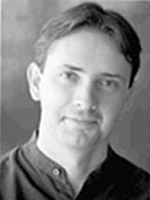 Matthew Gregory - Director of Faust and Group Leader
Matthew founded Faust in 1999 and since then has brought many works to the stage, either as director or producer. His directing credits include Peter Pan which, having played in Hong Kong in 2005 and went on to tour Asia; the sell-out hit Oliver!; The Lion, the Witch and the Wardrobe; Marvin the Monkey Drummer and the Pot of Truth; Imperfect Speakers; The Sword in the Stone; Charlie and the Chocolate Factory; Der Struwwelpeter, The Royal Hunt of the Sun, Tall Iced Low Fat Mocha Frappuccino, No Whip!, Doctor Faustus, Saturday Night Live!, Lord of the Flies and The Crucible - all for Faust International Youth Theatre. Matthew is executive producer of ABA Productions, an international theatrical production company dedicated to creating and promoting a wide variety of performance styles from around the world. Matthew has a PGCE in Drama received from Cambridge University, UK.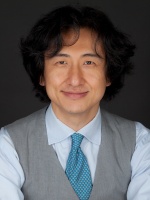 Keon Lee – General Manager and Group Leader
Keon attended Beacon Hill School and Shatin College right here in Hong Kong and studied Drama and English Literature at Royal Holloway in the UK as well as at the University of Hong Kong. During the past decade he has written, directed and performed in a variety of plays and short films. His playwriting and directing credits include theatrical versions of Alice in Wonderland, Pinocchio, Journey to the West, Anansi the Storyteller, original stories such as Rosaline, Beautiful and Beastly, the Kip Marlowe Detective Series, Modern Teenage Fables and many more for Faust. Other theatre and drama highlights include performing the lead role of David Henry Hwang in the Asian Premiere of Yellow Face, directing the opening event for the Hong Kong Literary Festival 2009 and leading workshops on creative writing and directing for the University of Hong Kong. Keon has a BA in English Literature & Comparative Literature, an MPhil in English Literature and a PGDE in English from the University of Hong Kong.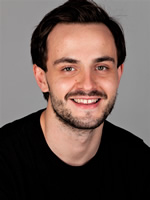 Samuel Speed – Group Leader
Samuel is a British trained actor, director and drama facilitator. He originally studied at East 15 Acting School, London, before later going onto receive a First-Class Honours bachelor's degree in Applied Theatre at the Royal Birmingham Conservatoire. Samuel says, "Applied theatre enabled me with the skills and experience to create pathways and opportunities for young people to enjoy the world of theatre and performance" Over the past 7 years Samuel has specialised as a theatre director and acting coach for both early years and older years children. From managing a youth theatre for ages 4 to 18, producing and directing stage productions such as the 'Last Christmas Tree' and 'Shrek the Musical', to managing and drama leading at a musical theatre school called the Star Project in the UK. Samuel also delivers LAMDA drama and singing tuition to ages 7 to 18. His vast experience and knowledge storytelling, movement and drama, lead him take part in an Internship with Faust International back in 2018 working as one of our assistant leaders. Samuel rejoined Faust in 2019 and is still thrilled to be developing the confidence and abilities of young performers who join our workshops and programmes.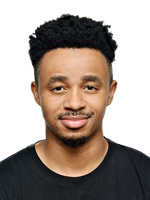 Neo Msimka – Drama Leader & Programme Coordinator
Neo attended the National School of the Arts where he majored in Drama. He graduated from Oakfields College in South Africa with a Diploma in Musical Theatre and Dance. He has performed in numerous professional shows including international productions such as the Spartacus ballet and Naledi, an African Journey tour to France. He taught Drama at an underprivileged school for one year and he then became an English Foreign language teacher for two years in China. His passion and love for the arts has inspired him to teach drama and musical theatre in Hong Kong and he is proud to join the Faust International team as a drama leader and programme coordinator.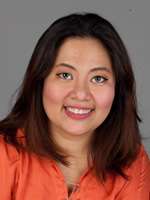 Jaime Tiamson-Cura – Group Leader and Props and Costume Manager
Jaime studied Bachelor of Secondary Education-English at Philippine Normal University and worked as an English Teacher at Our Lady of Fatima University and Dr. Yanga's Colleges, Inc. She has performed with The Thespian Society, a theatre group who specialise in play production, drama workshops and arts festivals. Jaime joined Faust in 2011, to further her experience within the arts and share her love for performing. Since then she has worked with many different theatre groups helping the young people of Hong Kong prepare for the stage. She also is a contest piece writer for Interschool Meets in her spare time.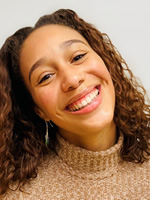 Dezlenne Ulster-Weale – Drama Leader & Programme Coordinator
Dez has has been training in Dance (Tap and Modern) and Musical Musical Theatre from the age of 4. She graduated at the top of her class at Oakfields College in Johannesburg, South Africa where she furthered her studies in Dance and Musical Theatre. In the past five years since graduating, she has performed in multiple professional Musical Theatre and Children's Theatre productions directed and choreographed by some of South Africa's biggest names. Her performing credits include, Jack and the Beanstalk- Pantomime, Cinderella-Pantomime, Aesop's Fables and Peter and the Wolf to name a few. Dez has been teaching performing arts for many years and began teaching in Hong Kong in 2022. She loves sharing her love for theatre with young people and being a part of their journey in the arts. Other qualifications include Dance Teacher's Qualifications in Tap, Modern and Musical Theatre from DanceCor.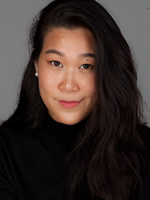 Clara Vermooten – Group Leader
Clara has always been obsessed with the arts and aesthetics from a young age. A self-professed 'Jill of all trades' of the theatre world, Clara has been involved in many productions either onstage or backstage across Tokyo and Hong Kong for both adult and children's productions. Ever since returning to Hong Kong for university Clara has been working in the early childhood educational industry teaching children 6 months upwards. Clara has been a part of the Faust family since 2011 and has directed shows for The Faust Festival and has facilitated makeup and wardrobe for many of the larger Faust productions. Clara hopes to encourage the children at Faust to express their creativity and develop their passion for theatre and performance!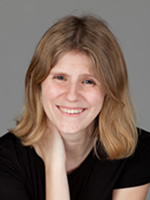 Esme Anderson – Group Leader
Esme is a passionate teacher with experience teaching younger aged students in Hong Kong for the past 4 years, recently teaching at Woodlands Montessori Academy as a playgroup teacher. She grew up in Hong Kong and graduated from South Island School. She is also a former Faust member and leader and has performed, directed, taught and assisted in Faust programmes for many years. She is currently studying a Bachelor's degree at HKU in Education and English teaching, with a minor in Social Work. Theatre highlights include being Assistant Stage Manager for The Wind in the Willows, performing the role of Mary in The Crucible, Bob Cratchit in A Christmas Carol and numerous Faust Festival shows. She looks forward to leading students back at Faust during this current term.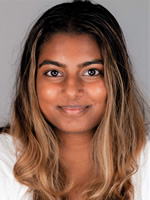 Sophie Burkhardt – Group Leader
Sophie's love for theatre started when she first joined Faust's way back in 2005! After performing with Faust for many years, she joined the teaching team as a Student Leader and her passion for teaching began to grow. Before she knew it, she was off to University to pursue Theatre and Drama Studies. At university, Sophie expanded her repertoire of theatre skills, adding stand up comedy and musical theatre dance to the mix! Upon graduating, Sophie decided that it was time to bring her new theatre skills, knowledge, and some fun new games back to the place where it all started. Sophie is thrilled to share her love of drama with all of the children and hopes to ignite a love of the theatre in them while encouraging them to be confident and creative.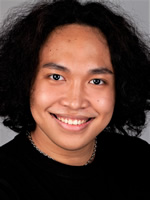 John Maguigad – Group Leader
John has been entranced by the world of theatre and performance ever since he could remember. He grew up in Hong Kong and graduated from YMCA of Hong Kong Christian College where he has developed his background in physical theatre, contemporary performance, and dance improvisation. John's passion for teaching theatre comes from his time at Faust, where he has been involved with assisting in workshops, school/holiday programmes and Faust Festival shows for the past 3 years as an Assistant Leader. In his spare time, he enjoys performing onstage, with his most recent performance Take A Stand with HKYAF, and Flood with HKYAF in collaboration with the National Youth Theatre. John firmly believes in the power of theatre to help guide people in their personal growth, and is looking forward to sharing that with the young performers at Faust in the coming season!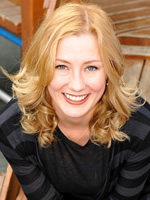 Rebecca Jessica Merritt - Group Leader
Rebecca J. Merritt was raised in the US and has been in Hong Kong for over seven years now. She received a BFA from The Professional Theatre Training Program (PTTP) at UW-Milwaukee. After completing her degree, she worked professionally in TV, film, print and stage (doing mainly Shakespeare or Classical theatre). She also earned a Montessori teaching & Yoga certificate and taught at Montessori schools in the US and Hong Kong. Rebecca currently works as a voice over talent, actress, and co-runs Hong Kong Live Play Readings on FB! She is so excited to work with kids in person again!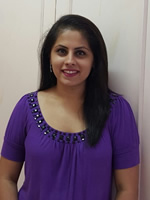 Kashish Gidwani - Group Leader
Kashish Gidwani is a dance and drama enthusiast. She was born and raised in Mumbai, India, where she completed her degree in Bachelors of Commerce. She always participated in various dances and college theater dramas, during her college years in India and won many inter college competitions. She has also taught dances to young children, in both western and Bollywood style of dancing. Kashish got married and came to Hong Kong 11 years ago. She is a very fun loving, sincere and an honest person who loves working with children and is looking forward to her first experience with Faust!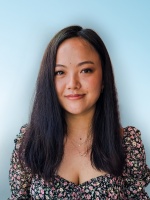 Arlin Rae – Group Leader
Arlin graduated from the University of Hong Kong with a Bachelor's Degree in Linguistics and English Education. She has been with Faust International Youth Theatre for over 5 years, during which she has assisted, directed and led several Faust shows and holiday programmes for students of different age groups. She has a particular interest in puppetry which she enjoys sharing with students. She is an enthusiastic and passionate individual who looks forward to sharing her knowledge to help build students' confidence and help them grow as an individual while nurturing their passion for theatre.


Meike Behrmann – Group Leader
Meike graduated from the Performing Arts School in Berlin, Germany. Since then she has been continuously working as a dancer, singer and actress in Germany, Italy, The Netherlands, UK, Greece, India and Hong Kong. Meike's performance experience includes Rocky Horror Show (Usherette, Dance Captain), Jack and the Beanstalk (Harp), Beauty and Beast (Sister), Cinderella (Stepmother), Romeo and Juliet (Lady Capulet). Since arriving in Hong Kong in 2009, Meike has been teaching dance and drama to children and adults all over Hong Kong. She can also frequently be seen on TVB and in several TV ads and commercials. Meike loves teaching children and is excited about working with Faust in the coming season.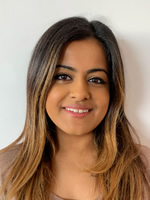 Alisha Budhrani – Group Leader
Alisha has always been a passionate performer and entertainer. Born & raised in Hong Kong, Alisha grew up with a strong dance & acting background and loved performing all around Hong Kong. Always involved in drama events, she has directed, led and participated in many shows. She is best known for her works in international girl group Blush, with whom she signed a record deal and worked as an artist with the producer Quincy Jones. She's now back joining her Faust family to share her professional and personal experiences to educate and encourage the future generations at Faust!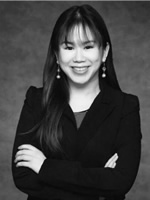 Desiree Ho – Group Leader
Desiree is a physical theatre specialist and workshop facilitator in Hong Kong. She specialises in curating, directing and managing performing arts projects.

Desiree trained with the City Contemporary Dance Company's Wudaoqingnian scholarship programme, at Dancecity in the UK and Hotstepper in Denmark. She is an awardee of the Hong Kong Arts Development Council's Cultural Bursary, and worked at the Sage Gateshead in the UK, a world-class performing arts venue. She is often invited to judge dance competitions, including NOVA dance competition and EOMD at KGV.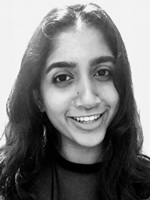 Parveen Kauser – Group Leader
From a young age, Parveen has been passionate about the fields of arts. She is an enthusiastic individual who joined the Faust team four years ago. In those years, she has assisted in several Faust Festival shows, lead holiday programs and has gained experience in teaching Drama to students of different age groups. Parveen grew up and studied in Hong Kong. She has a BA in Contemporary English Studies and an MA in English Language Teaching. Parveen looks forward to teaching the young members at Faust and hopes to share her expertise to the best of her abilities in building student's confidence, creativity, and passion for theatre.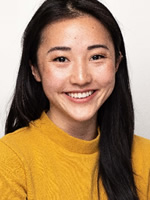 Yu Kitamura – Group Leader
Yuyu is a Hong Kong native and has been a long time Faust member herself as a student then Assistant Leader. She moved on to study in the United States at New York University, Tisch School of the Arts, and graduated with a BFA in Acting. She has trained at the Atlantic Theatre Company and Stonestreet Studios. Her theatre training centered on the Practical Aesthetics Technique that focuses on script analysis. Yuyu was awarded the Outstanding Achievement in Studio Award for her work in screen acting. After graduation, she has worked professionally in commercials, voice-over work, and independent films. With over 10 years of experience in acting, she is back in Hong Kong and is excited to educate and foster a fun learning environment with the next young generation of performers.