About Us

Student Leaders


We're very proud of our excellent team of dedicated professionals who work for Faust. They bring a wealth of experience to each workshop benefiting all involved.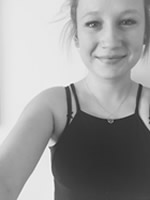 Abby Sammons – Student Leader
Abby is 19 years old and has just moved to Hong Kong with her family. Having completed her A levels in the UK, including Drama and Theatre Studies, she will enjoy a 'gap year' here before starting university in September. Abby was born in Hong Kong but raised in England and has been passionate about drama and the theatre from a young age, taking part in many theatre performances in her local district. Other hobbies of hers include reading, writing and sewing.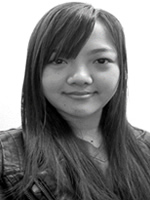 Arlin Rai– Student Leader
Arlin is a student at the University of Hong Kong, currently majoring in Bachelor of Arts and Bachelor of Education in Language Education (English). Arlin was born in Hong Kong before moving back to live in Nepal until the age of 8. Although she has participated in an array of drama productions in her high school, this is her second year with Faust. She looks forward to the experience that Faust will give her and is excited for the term ahead.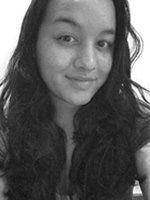 Cleo De Rujiter – Student Leader
Cleo is an KGV student. She was born in Jakarta and moved shortly after to Hong Kong. She is currently on her last year of the International Baccalaureate course, Cleo is a very fun and enthusiastic girl. She has been in love with drama for all her life and is an active and passionate drama student. Cleo has been an intern at Faust in 2014 and she is excited about working with Faust for her second full season.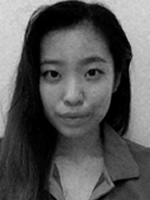 Elsa Vijendran – Student Leader
Born in Malaysia, Elsa is currently studying for her HKDSE at YMCA of Hong Kong Christian College. She always looks forward to work at Faust on the weekends since she enjoys both theatre arts and working with younger kids. Elsa prides herself for being good with kids, having gained much experience from volunteering at community centres to taking care of her own younger siblings. This is her third year working with Faust and she is very enthusiastic about it!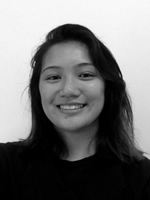 Francesca Chan– Student Leader
Francesca Chan is a student from YMCA of Hong Kong Christian College, finishing her last year of her A Level. Francesca has done many performances in and out of school, mainly dance. She has written plays for past school productions and is passionate at writing and teaching. She is fun, friendly, as well as experienced with children of all ages including her own! She wants to surround herself with talented and enthusiastic people, with Faust it allows her to do so as well as allow her to be a role model to those children she teaches.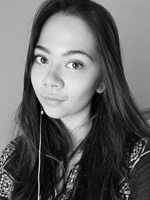 Jasmin Wilson – Student Leader
Jasmin is student at KGV, studying higher level theatre arts in her her final year in the IB diploma. She has a huge passion for performing and has plenty of experience in theatre on stage and off. She is an extremely creative and imaginative person, thoroughly enjoys dancing and loves working with children. Faust first introduced her to the world of theatre, so she is extremely excited to continue as a student leader this season!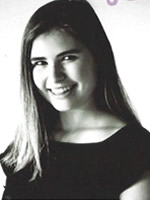 Lolo Hanretta – Student Leader
Lolo is a 17 year old student at the Canadian International School of Hong Kong. She is currently taking higher level IB theatre, but has been involved in numerous other theatre productions in and out of school. She is very passionate about theatre, and really enjoys working with children. She has been involved in productions such as Legally Blonde, The Importance of Being Earnest and Annie with her school. Some other hobbies include reading, singing and spending time with her three dogs. She is super excited to be working with Faust and looking forward to the coming term.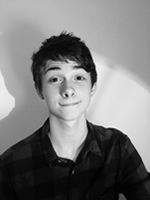 Max Larbier – Student Leader
Max studied at Canadian International School. Having entered numerous school musicals such as Legally Blonde and Annie, he continues his pursuit of theatre through teaching at Faust. Being kind, funny and slightly quirky in his own way, Max is extremely excited to start teaching children his very own passion.


Michelle Chan – Student Leader
Michelle completed her IB Diploma at King George V School, with Theatre Arts as a higher level subject. She is an enthusiastic and fun loving girl, who is passionate about performing and loves devising original work. She has theatrical experience both on stage and off, from participating in programs within school and with local theatre companies. In the future she hopes to continue her studies and training in the United States. Michelle is excited to be returning to the Faust team for another season as a student leader!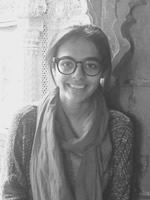 Nabdeep Gill – Student Leader
Nabdeep is in her last year of secondary school at Marymount, studying English Literature as her elective. She's been a part of Hong Kong English Drama Festival throughout her secondary life, both as backstage and supporting cast. She's extremely interested in drama and theatre arts, and hopes to continues her studies in either theatre arts or cinematography after graduation. She also loves to read and watch films of all kinds during her spare time.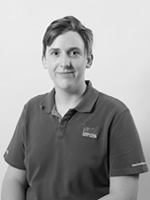 Nathan Webb – Student Leader
Nathan attends the Australian International School of Hong Kong where he is studying his Australian High School Certificate. Nathan came to Hong Kong in 2012 where he attended his first workshop as a student at Faust, and ever since has been either performing in shows or teaching in workshops. Nathan is committed and enthusiastic about his role with Faust. He has been working with Faust for nearly 3 years and has developed his passion for working with drama students. Nathan has performed in previous productions including Romeo and Juliet, Todd, Rosaline and the most recent Stage Group production of Waiting for Godot.


Paris Spivey – Student Leader
Paris is a Harrow International School student, born and raised in Hong Kong. She has been a member of Faust since 2011 and has been involved with numerous productions including The Wind in the Willows, Kensuke's Kingdom and The Lion, the Witch and the Wardrobe She has also performed in two productions with Stage Group so far as the Nurse and Estragon in Romeo & Juliet and Waiting for Godot respectively, as well as multiple Faust Festival shows. Together with acting, Paris is also an avid theatre goer and is very passionate about the arts. She looks forward to joining the Faust team as a student leader and is very excited for what may come this season.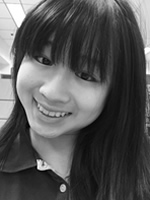 Rhianne Chao– Student Leader
Rhianne currently studying at International Christian School (ICS), she has been very passionate about acting and has attended Faust since 2013, with her debut performance being Rosaline with Group N. Some of her other performances include Todd and Waiting for Godot. In addition to her commitment to Faust, Rhianne is also taking part in her school's drama class for her past three years at ICS and continues to do so. Some of her other interests includes writing and films.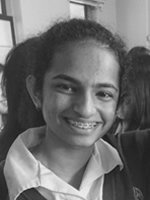 Shadaa Nauzer– Student Leader
Shadaa is currently studying at Marymount Secondary School. Shadaa is passionate about drama and loves to work with kids. She has joined Drama Festivals at her school and helped out in school productions by working backstage.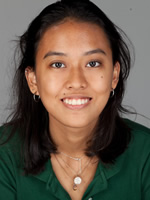 Shannen Buxani– Student Leader
Shannen is at her final year at Marymount Secondary School. She has been in class productions at her school. In her spare time, she loves drawing, photography, as well as outdoor activities. Shannen loves to work with kids along with having a passion towards drama.


Shayna Sujanan– Student Leader
Shayna is a Year 13 student currently attending Island School. Born in Canada, she moved to Singapore at the age of 10, before arriving in Hong Kong a year later. Since joining Faust in 2011, she has performed in various productions such as The Wind In The Willows, Kensuke's Kingdom, Offstage At Troy, and A Midsummer's Night Dream. Shayna has been passionate about theatre and the creative arts ever since she was little. Her other interests lie in music and writing. This is Shayna's third year as a Student Leader and she is very excited to see what the new season will bring!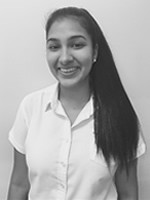 Vritti Vaswani – Student Leader
Vritti was born and raised in Hong Kong. Having completed her IGCSE Drama course, she is currently studying Higher Level Theatre Arts for her IB Diploma and is in her last year of high school. Vritti is enthusiastic, fun, hardworking and has a passion for drama. She is extremely excited to be working with Faust for her third full season.