About Us

Student Leaders


We're very proud of our excellent team of dedicated professionals who work for Faust. They bring a wealth of experience to each workshop benefiting all involved.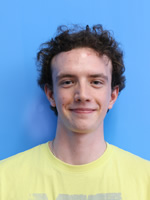 Marc Rooney – Student Leader
Marc has just graduated from South Island School, having done IB. He is planning on taking a gap year and is intending to spend much of it working with Faust. Marc has only been in Faust's Stage Group for a year, but is nevertheless extremely grateful for all of the things he has learned both about Drama and Performing Arts, as well as about himself. He is very excited to be working with Faust over his gap year, as he ponders about what he will do next at University. Marc is very keen to pick up new and transferable skills through his experiences with Faust and assist in passing those on to children in Hong Kong and beyond.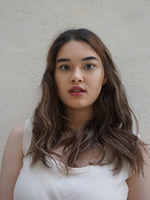 Leanne Jackson – Student Leader
Leanne is a high school student studying at Shatin College. She has participated in all sorts of productions – from contemporary musicals like Wicked to classic dramas like Shakespeare's Richard III – throughout her life. She has worked with proficient theatre makers from all around the world and is passionate about spreading love for the arts. She grew up in a family with a lot of kids and considers herself very fluent in the language of the children. She is constantly fascinated on how young minds are able to reinterpret stories and make them uniquely theirs.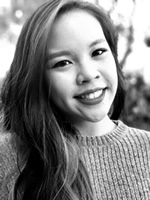 Annabelle Leung – Student Leader
Annabelle is a currently a freelance performer and is an avid musical theatre thespian. Recent graduate of the HKAPA EXCEL Musical Theatre BTEC Level 4 Certificate. She has performed in multiple local theatre shows since the age of 16. She also taught kids for over a year between the ages 2 to 15 and is excited to be a student leader with Faust. Her passion is acting, singing and dancing, and wishes to share the passion.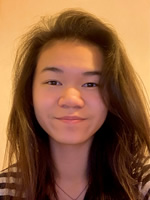 Chloe Tai – Student Leader
Chloe is currently in her second year of the International Baccalaureate diploma at Creative Secondary School. She is very passionate about theatre and hopes to pass her love for the art on to the children she works with. This is her second year working with Faust now and is very eager to see what exciting events this year has installed.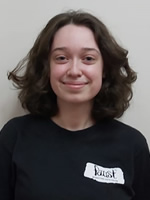 Anna Rose Fay – Student Leader
Anna has loved theatre for as long as she can remember. She joined Faust in 2015 and has taken part in four Faust festivals and two Faust productions. She has also taken part in school shows including Annie Jr in 2018. Anna is currently studying higher level theatre to further enhance her passion for drama. She loves every part of performance and she is excited to become a student leader at Faust and can't wait to pass the joy of theatre on to younger students.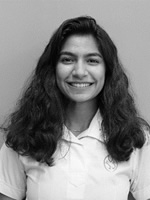 Reeshma Mohamed – Student Leader
Reeshma is in her final year in Marymount Secondary School. She has lived in Hong Kong her whole life and developed a passion for the performing arts. Watching several dramas and taking part in some has greatly peaked her interest. Her experience in leading school clubs not only taught her leadership skills but taught her the bliss of teaching children. She looks forward to learning and growing with Faust whilst appreciating the beauty of the performing arts.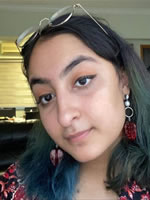 Carina Chatlani – Student Leader
Carina is currently studying IB Theatre at Li Po Chun United World College. She has been pursuing theatre from a young age, and her interest in theatre has grown immensely over the years. Carina has participated in variety of shows, in school, with Faust, and independently as well. She hopes to expand her knowledge of theatre. She is extremely excited to share her love for theatre with younger students!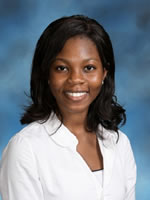 Precious Adams – Student Leader
Precious discovered her interest for theatre since primary school participating in inter-school drama competitions and exams. She loves being on stage whether when she is singing, dancing or acting. She participated in a graduation musical theatre show at HKAPA. Through theatre she gained a lot of confidence and developed her stage presence. She hopes to share her love of drama and musical theatre here with the kids at Faust.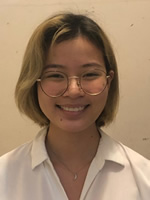 Juana Sarenas – Student Leader
Born in Hong Kong, Juana has enjoyed the arts from a young age, participating in musicals in both primary and secondary schools when given the chance. Alongside that, she has always worked teaching dance, visual arts, communication and musical theatre to children, which helped stimulate her love for the creative side of the teaching world. As an enthusiastic and passionate teacher, she brings an energy to her classes and an excellent work ethic; and with her years as both a teacher and teaching assistant, Juana has developed strong interpersonal skills as well as a sense of her teaching style with children. She works enthusiastically with any age group and has had years of experience teaching children from two to fifteen years old, honing her skills and characteristics as a teacher ever since she started working.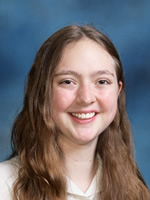 Roisin Harder – Student Leader
Roisin Harder, is currently studying at South Island School and has been a member of Faust since 2015. She has enjoyed drama since primary school, having been in many school productions and loved every aspect of them. Next year, she hopes to be studying IB Theatre which she is excited about. What she has particularly loved about being in Faust is the atmosphere, the opportunity to make more friends and having fun while learning and developing new drama skills and she looks forward to giving the younger members of Faust the same experience. Roisin is very much looking forward to working with the younger members of Faust and making it as enjoyable for them as it is for her!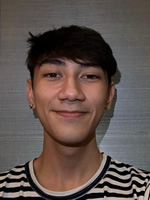 Stan Oates – Student Leader
Stan is 16 years old and is currently in year 12 at South Island School. He joined Faust in 2018 and has been loving every moment of it. Stan studied drama at IGCSE, which boosted his love for acting and performance. He is studying theatre at a higher level for his IB. He has been in two of his most recent school plays, which he thoroughly enjoyed, and even more recently, he was a part of Stage group's 'The Crucible'. He is very excited to work at Faust and see what new experiences it brings.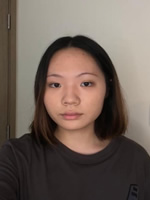 Sissi Xizi Yu – Student Leader
Sissi has been enjoying and learning drama with Faust since she was 4 years old. She has participated in numerous Faust productions playing a variety of roles such as Hippolyta in Midsummer Night's Dream, Dragonfly in Peter Pan and Wendy and Ladybug in James and the Giant Peach. She loves teaching kids as much as she loves theatre and she is very eager to do Faust workshops with everyone.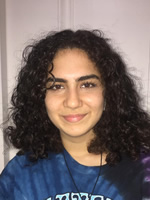 Vyapti Wadhwaney – Student Leader
Vyapti is currently a Y13 student at Renaissance College. She discovered she has passion and growing interest in performing arts from a young age. She has performed in many productions and have worked with young students as well and she looks forward to working with young students in the performing arts because she believes it is very rewarding to see what young minds can come up with in the creative atmosphere.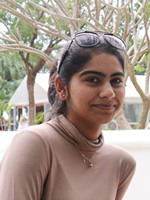 Yashvi Avasti – Student Leader
Yashvi is currently a Year 13 student in Discovery College. She has been passionate about drama ever since she was introduced to theatre. to Faust International through a workshop. She has taken part and acted in my school's annual productions, I have also been a secretary and a former member of the drama club, where we took part in the English Drama fest. Working as a student leader at Faust has allowed me to get out of my comfort zone, I enjoy working with kids and seeing how they use their creativity when acting.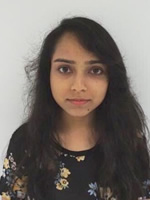 Isabella Bhavani – Student Leader
Isabella, born and raised in Hong Kong, is a language enthusiast in her second year of English studies. She is passionate in helping young students discover themselves and grow to their full potentials through Art. As a part of her high school's student union, she was given the opportunity to assist in holding events such as talent contests, which allowed students to showcase themselves from various acts, ranging from musical performances, to drama. She had also volunteered as an English tutor for children, and enjoyed every moment spent with her students. Isabella hopes to continue sharing her love of learning at Faust!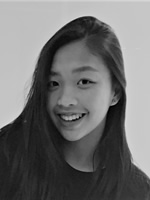 Sammi Choi – Student Leader
Sammi is a theatre enthusiast and has performed in many productions in Hong Kong. She has taught drama to young children and has assisted in Faust Festival Productions like Guided by the Stars and The Tempest. Ever since she was little, she has been captivated by theatre and is very excited to be working with the amazing children here at Faust.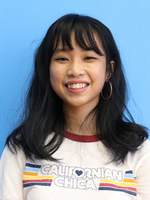 Faith Ma – Student Leader
Faith, born and raised in Hong Kong, is a drama and dance enthusiast since she was 2 years old. She finished IGCSE drama and is currently doing BTEC drama. She has performed in many dances and theatre shows and has experienced doing backstage work. Faith is always looking forward to sharing her love for the performing arts with the children at Faust.