Shows
The Faust Festival 2018 - 22 May - 17 June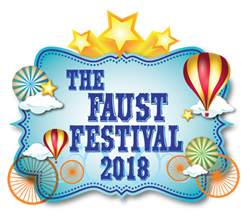 It's a wrap for The Faust Festival 2018! What an amazing run of performances this year. We would like to thank all the families and friends that came to support our young actors and actresses. To our members, you deserve the biggest applause! We are so proud of each and every performance, well done to all of you!

About The Faust Festival
Our Faust Members (except those in Stage, Tots and School Programmes) join The Faust Festival. The festival is an opportunity for our Faust members to experience the buzz of performing in a dedicated performing space and share their theatrical skills with family, friends and, for our older groups. the public. This also provides our members with a great insight to everything involved in a theatrical production.

Performances are many and varied, with a wide selection to choose from. Whether you're looking for retellings of classic children's stories or new, creative and innovative shows for young adults and family groups alike, The Faust Festival has something for everyone.

This year, we presented a selection of over 20 show-stopping extravaganzas, with performances including Saving Neverland, Alice in Wonderland, The Hound of the Baskervilles, adaptations of William Shakespeare's The Tempest and Twelfth Night plus many more!

To get a flavour for the fabulous performances our talented young actors create in our annual festival click on the photo (and video link) below.



Click here to see photos from the Faust Festival 2018!

Click here to see videos of our Faust members in action during the Faust Festival 2018!