Programmes

Faust International Youth Theatre's 20th Anniversary of Dramatic Adventures!

To celebrate the 20th Anniversary Season of Faust International Youth Theatre, we will be offering a series of exclusive specialised workshops with theatre professionals and veterans.



UPCOMING WORKSHOPS

More exciting specialized workshops to be announced soon!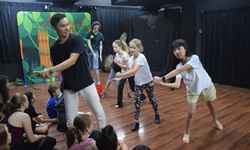 PAST WORKSHOPS

Hard Knock Life – A Musical Theatre Experience (August 29th & 30th 2018)
Led by Theatre Professional Michael Lin

Faust alumni and professional musical theatre performer Michael Lin led a one off specialised workshop for musical theatre students! Students learned warm up techniques, and sang and danced to the musical number Hard Knock Life from Annie the Musical.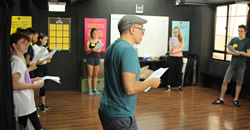 Shakespeare Acting Session (September 25th 2018)
Led by Brendan O'Hea

This workshop was led by Brendan O'Hea from the Globe Theatre. They were in Hon g Kong for the productions Twelfth Night, The Merchant of Venice, and The Taming of the Shrew. This was an exclusive workshop for Faust members ages 15 to 18 - a great opportunity to learn from one of the most well renowned Shakespearean troupes!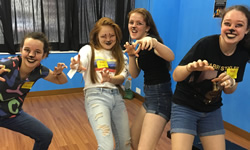 Theatre Make Up Workshop (October 16th 2018)
Led by Faust leader Clara Kim

Members learned the basics of stage make up so that they know what to do and what to expect in any theatre show. Students were able to apply make up on each other, from subtle touch ups to something more elaborate.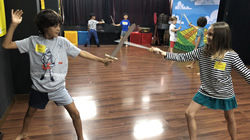 Stage Combat Workshop (October 16th 2018)
Led by Keon Lee, General Manager of Faust and Group Leader of Stage Group for the past 4 years

A beginner to intermediate level course where students will learn and practice unarmed stage combat moves. By the end of the workshop, members were able to choreograph our own combat sequences!


We will be hosting more exclusive workshops with theatre professionals in the future. If you wish to find out more, join our mailing list by entering your email here: